MAN LAWS: 101 WAYS TO GET YOUR MAN CARD REVOKED (AND RULES TO LIVE BY)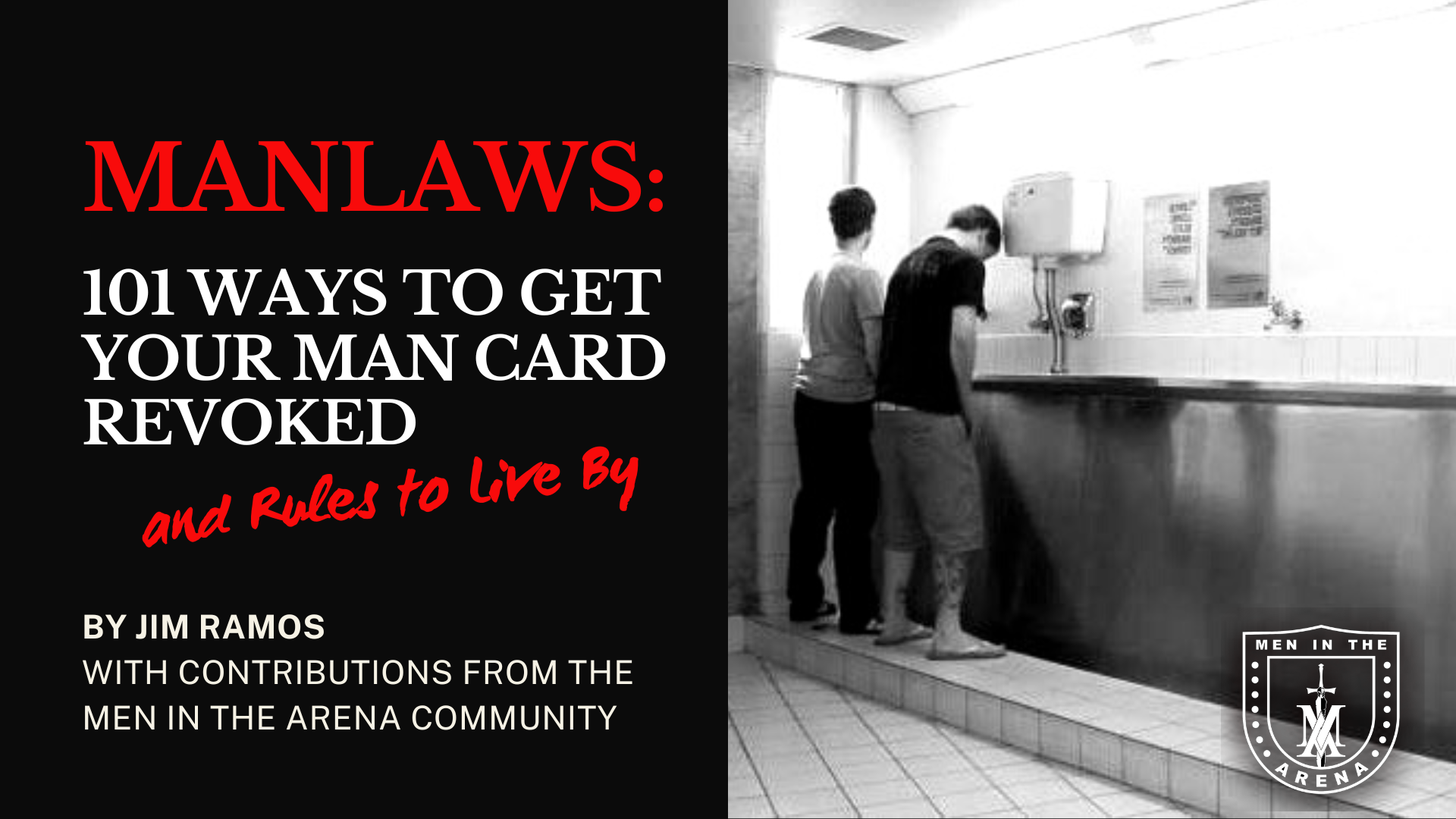 Too close at the urinal? Man Law violation! Looking another man in the eye while eating a banana? MAN CARD REVOKED.
This hilarious new book by Jim Ramos provides 101 tongue-in-cheek "Man Laws" written by him or submitted by the Men in the Arena community, supplemented by (slightly) more serious rules for men to live by.
Grab it for yourself, a buddy, or to pass on to a young male on his way to manhood. Sense of humor required.